Our Story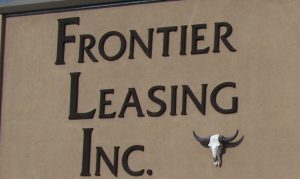 Frontier Leasing Inc.'s story proudly begins 45 years ago, when we were incorporated in 1976.  We began operating to provide private carriage but, within the first two years, Frontier applied for and was granted a Common Carrier authority.  In 1986, the company took on additional stock holders and focused on the flatbed market, we also acquired brokerage authority. Frontier sought and was granted Contract Carrier authority in 1989, and shortly thereafter, the company started a dry van division. Frontier Leasing Inc. has been servicing a large majority of our customers for well over three decades.  Our Top 10 customers represent 75% of our revenue showing our commitment to our business relationships.
Frontier Today
After seventeen years in the same location, Frontier moved in 2004 to a much larger, more modern facility.  The space has an updated operating system, new communication systems, and plenty of room for growth.   Our goal was to better serve our customers and drivers as well as provide a great environment for our employees.
Frontier Leasing, Inc. (FLI) had a thirty-five year business partnership with Glen's Diesel Inc., a fully equipped and staffed maintenance facility that is located on the same property as our terminal in Joplin, MO.  In July of 2019, Frontier's owner acquired this business to place all maintenance and repair under FLI's control and prepare Frontier for growth and development. Frontier kept the staff and management of Glen's Diesel for continuity of their experience and knowledge as well as their expertise in specing new equipment.
Frontier's motto, "Service is Our Salesman," represents our commitment to fulfilling our customers' hauling, supply chain and delivery needs.  We share this focus with our carrier clients in our Logistics Operation.  We are also  committed to our drivers' safety and job satisfaction. We strive for excellence and safety in all of our services.  Offering improved and more efficient solutions to supply chain management issues is our goal.
Not finding what you want? Reach out directly through our Contact Us page.